Rhinegold Jodhpur Boots- Slightly Wider Ankle Fit-To Clear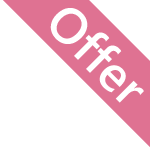 Leather Upper Jodhpur Boots with traditional elasticated gusset sides.
Slightly wider ankle fit than our standard 801 fit.
OFFER: FURTHER REDUCED
Code:

C801

---

Colours:

Black, Brown,

---

Sizes:

6, 6.5, 7, 8,

---
Indications of stock availability are for guidance only. Stock availability is subject to change at any time without notice. Availabilty will be confirmed at dispatch.