Rhinegold Mock Croc Patent Brushing Boots
Fur Lined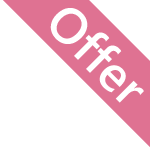 Neoprene brushing boots with a mock croc patent outer, three wide straps for security and a firm strike pad. Designed to protect the Horses' legs from everyday bumps and scrapes when out riding- particularly from brushing the legs together. Fully lined in luxury faux fur and trimmed for added comfort. The strike pad is double layered neoprene for extra shock absorption and protection. The patent covered wide touch tape straps give quick, easy use and are elasticated to enable a close, secure fit. Can be used on front or hind legs. Some people use brushing boots can be used for controlled time turnout to give support and protection, particularly when recovering from /or trying to prevent an injury.
OFFER: Summer Special Offer
Code:

634

---

Colours:

Black,

---

Sizes:

Pony, Cob, Full, Extra Full,

---
Indications of stock availability are for guidance only. Stock availability is subject to change at any time without notice. Availabilty will be confirmed at dispatch.