Rhinegold Elite Sheepskin Trimmed Leather Covered Neoprene Over Reach Boots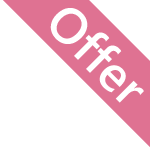 Neoprene Boots offering protection from bruising and abrasions, with real sheepskin trim for ultimate comfort . Finished in leather for a classic look with an easy wraparound touch tape closure.
OFFER: DISCONTINUING LINE- REDUCED!
Code:

480

---

Colours:

Brown/Natural,

---

Sizes:

Small,

---
Indications of stock availability are for guidance only. Stock availability is subject to change at any time without notice. Availabilty will be confirmed at dispatch.