Windsor Western Saddle, Bridle And Saddle Pad Set
Huge Selling Item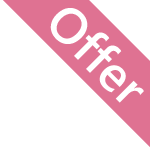 This western saddle has a suede seat with stitching detail and cinch. The leather western bridle has a silver plate design. Set is complete with leather western saddle, leather western bridle, cinch and western saddle pad.
Approximate seat sizes (measured in a straight line in the centre of the seat from the edge of the horn to back of seat.)
Pony : 14"
Cob:16.5"
Full: 18"
Complete Set
Super Value
OFFER: GREAT PRICE! Monthly Offer Until The End Of June
Code:

261

---

Colours:

Black, Havana,

---

Sizes:

Pony, Cob, Full,

---
Indications of stock availability are for guidance only. Stock availability is subject to change at any time without notice. Availabilty will be confirmed at dispatch.