Rhinegold Stainless Steel Fillis Irons
With White Treads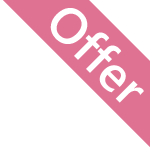 Top Quality Stainless Steel Irons With White Treads.
OFFER: JULY ONLY OFFER.
Code:

550

---

Colours:

N/A,

---

Sizes:

3.1/2in., 4in., 4.1/4in., 4.1/2in., 4.3/4in., 5in., 5.1/4in., 5.1/2in.,

---
Indications of stock availability are for guidance only. Stock availability is subject to change at any time without notice. Availabilty will be confirmed at dispatch.