Rhinegold Sahara Star Print Full Neck Fly Rug
Jazzy Star Print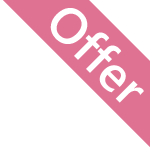 This great fitting fun colour fly rug offers protection from flies and UV rays.
Double chest fittings
Elasticated front shoulder gusset
Belly coverage with adjustable triple surcingles
Elasticated fillet cord with trigger clips
Satin lined chest & topline
Large umbrella style tailguard
OFFER: REDUCED FOR JULY ONLY - DUE TO MULTIPLE DELIVERIES ALL AT ONCE!
Code:

681

---

Colours:

Star,

---

Sizes:

4/6, 4/9, 5/0, 5/3, 5/6, 5/9, 6/0, 6/3, 6/6, 6/9, 7/0, 7/3,

---
Indications of stock availability are for guidance only. Stock availability is subject to change at any time without notice. Availabilty will be confirmed at dispatch.