Rhinegold Masai2 Full Neck Outdoor/Fly Rug With Waterproof Topline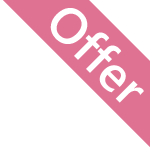 This super functional summer rug has a 600 denier, waterproof, ripstop, breathable upper part to rug with fly rug as lower part. Complete belly coverage with extra secure Velcro and surcingle closure. Double chest straps and front movement shoulder pleat. This rug also has an innovative design feature in the neck, we have added stretch waterproof material to a section by the withers to give comfort of movement now with NO BULKY SEAM . The rug has a loop of Velcro to attach to a turnout headcollar if desired, leg straps and a larger style waterproof tailguard.
Breathable
Waterproof top line
600 Denier
Added protection under belly flap
Effective fly barrier
Innovative stretch waterproof fabric insert at neck
Velcro to attach a turnout headcollar if desired
Larger style waterproof tailguard
OFFER: CLEARANCE!!
Code:

C646

---

Colours:

Silver, Zebra/Black,

---

Sizes:

4/9, 5/0, 5/6, 6/6, 6/9, 7/0,

---
Indications of stock availability are for guidance only. Stock availability is subject to change at any time without notice. Availabilty will be confirmed at dispatch.