Rhinegold Leather Gaiters
Reduced Due To Overstock !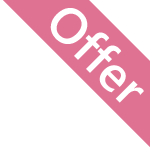 Soft leather gaiters with a comfortable elasticated leather panel at the calf for ease of movement and variation in fit .The heavy duty, easy to use durable zip is finished with a soft leather trim incorporating a leather strap and press stud at the ankle. Easily fitted over short boots to provide additional protection when riding.
OFFER: Reduce Due To Overstock !
Code:

C758

---

Colours:

Black, Brown,

---

Sizes:

Small, Medium, Large, Extra Large,

---
Indications of stock availability are for guidance only. Stock availability is subject to change at any time without notice. Availabilty will be confirmed at dispatch.