Hilton Herbs Garlic Granules - 2 Kilos Tub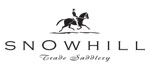 Horses:

1 to 2 x 15 ml scoops per day
Added to the feed on a daily basis, where possible splitting the required amount between two feeds.
A 15ml scoop is included in the tub or bag and full instructions will be found on the packaging.
Please allow up to a month for full benefits to be seen.
In time, you may find the amount fed can be lowered.
Animals are individuals, often a lower maintenance amount will be sufficient for long-term use.


rich in bio-available Sulphur and B Group Vitamins
supports the body's natural resistance to parasites
supports respiratory health
Code:

60804

---

Colours:

N/A,

---

Sizes:

2 Kilos,

---
Indications of stock availability are for guidance only. Stock availability is subject to change at any time without notice. Availabilty will be confirmed at dispatch.