Global Herbs Citronella Spray- 500 ML
NEW ! SOOTHING SPRAY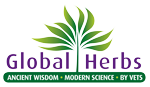 A complex formula with the traditional impact of citrus that provides reliable soothing for issues that come with the spring and summer seasons. This unique formula is packed with essential oils including Lavender, Tea Tree and Lemon Grass. Global believe this special combination of essential oils makes Citronella Spray far more effective than other basic citronella products on the market.
Why Not Freshen Stables and Beds Too ?
Ingredients
Citronella Oil
Lavender
Lemon Grass
Tea Tree
Code:

985

---

Colours:

N/A,

---

Sizes:

500ml,

---
Indications of stock availability are for guidance only. Stock availability is subject to change at any time without notice. Availabilty will be confirmed at dispatch.