Tubtrug Guest Colour- Lime- 26 Litres
OFFER PRICE!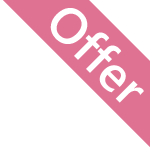 Multi Purpose Tubtrug in temporary guest colour- 26 litres
26 Litres
100% Food-Grade Plastic
Safe for children
Safe for Animals
Phalate-Free
Super Strong Handles
OFFER: GUEST COLOUR OFFER !
Code:

CTT26

---

Colours:

Exotic Lime,

---

Sizes:

26 Litre,

---
Indications of stock availability are for guidance only. Stock availability is subject to change at any time without notice. Availabilty will be confirmed at dispatch.