Hilton Herbs - A Modern Horse Herbal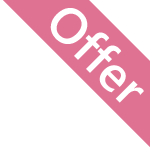 A Modern Horse Herbal by Hilary Page Self. All you need to know about using herbs for equines. Includes a Materia Medica listing over 50 herbs and an A-Z of the common equine conditions and ailments they can be used for, plus instructions on how to go about it. Excellent reading for all and a must for the beginner. Although primarily aimed at horse owners, dog owners will find much of the information in this book equally suitable and applicable for dogs.
OFFER: TO CLEAR!
Code:

30304

---

Colours:

N/A,

---

Sizes:

N/A,

---
Indications of stock availability are for guidance only. Stock availability is subject to change at any time without notice. Availabilty will be confirmed at dispatch.