Hilton Herbs Detox-1kg Tub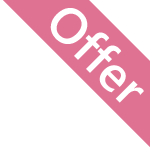 A herbal 'detox' mix to help support and maintain healthy function of your horse or pony's liver, kidneys and digestion. We particularly recommend using the DeTox range in the winter and spring, when access to pasture can be more restricted, when daily routines might change, or as part of your normal worming programme. Several of our customers have reported getting great results when they used our DeTox or DeTox Gold for a month or so prior to using our Herb Power or Hoof & Health for helping maintain healthy coat and skin condition. Please allow up to one month for full benefits to be seen.
OFFER: TO CLEAR!
Code:

60150

---

Colours:

N/A,

---

Sizes:

1 Kg Tub,

---
Indications of stock availability are for guidance only. Stock availability is subject to change at any time without notice. Availabilty will be confirmed at dispatch.