Hilton Herbs Cider Vinegar And Garlic-1 Litre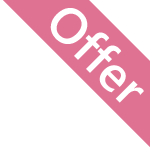 Our same high quality Apple Cider Vinegar with an infusion of the finest quality garlic juice, to give your horse the benefits of these two daily supplements.

All the benefits of the original apple in a bottle! Apple Cider Vinegar has a long tradition of use as a health food supplement for horses, farm animals and domestic pets. It provides a rich natural source of potassium, phosphorus, sodium, calcium, iron and trace elements. Our human grade cider vinegar has a minimum acidity level of 5% and is made from the whole apple (many cider vinegars are produced from the pulp that is left over after the juice has been extracted!).
OFFER: TO CLEAR!
Code:

01002

---

Colours:

N/A,

---

Sizes:

1 Litre,

---
Indications of stock availability are for guidance only. Stock availability is subject to change at any time without notice. Availabilty will be confirmed at dispatch.