Global Herbs Brewers Yeast - 1kg Tub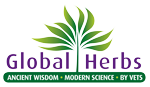 One of nature's wonder foods

Brewers yeast (saccharomyces cerevisiae) is a naturally occurring yeast used in the brewing of beer. It is an excellent source of trace minerals, rich in protein, selenium and complex B vitamins. This versatile yeast has a wide range of health benefits for horses such as supporting a healthy nervous and digestive system as well as maintaining hoof, coat, skin and eye condition.
THE BENEFITS
Antioxidant type action
Sugar free
Maintains overall condition
Maintains healthy blood sugar levels
Great value for money
Pure, natural and highly palatable
Provides immune system support
Code:

Z935

---

Colours:

N/A,

---

Sizes:

1kg,

---
Indications of stock availability are for guidance only. Stock availability is subject to change at any time without notice. Availabilty will be confirmed at dispatch.