Global Herbs Skratch - 1kg Tub
Formerly Super Skratch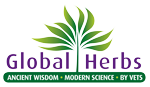 SuperSkratch - (Including digestive herbs)

SuperSkratch is a popular product as horse owners want the best product to help them with supporting and maintaining their horse's skin condition. It combines the full action of SkratchPlus 500g with a further 500g of digestive support. Normal digestive function is more than often of prime importance when itching is of concern. SuperSkratch is useful in summer and winter as digestive support is useful at any time of year. In winter concerns over grain in the feed may be important. In summer, digestive support will make this product even more useful.
Highest impact in the Skratch range
Super digestive aid
Use any Skratch with: Itch Cream, SuperCalm, FlaxOil, Black Salt as required
Code:

Z1039

---

Colours:

N/A,

---

Sizes:

1kg,

---
Indications of stock availability are for guidance only. Stock availability is subject to change at any time without notice. Availabilty will be confirmed at dispatch.