Rhinegold 'Aspen' Full Neck Outdoor Rug 4'6 -7'0
1000 Denier, Fully Breathable, Waterproof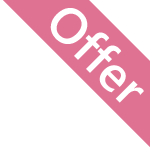 This rug features 1000 denier, waterproof breathable outer, it has a heavyweight 350gsm polyfill with breathable nylon lining. Double chest straps, cross-over surcingles, legstraps, fixed neck cover with easy and quick loop through elastic/Velcro fastenings and strengthened surcingle guides.
Taped seams
Ripstop
Waxed stitching
Breathable
Waterproof
1000 Denier
350gsm Polyfill
Heavyweight
Code:

C699

---

Colours:

Black/Grey, Navy, Black/Red,

---

Sizes:

4'6", 4'9", 5'0", 5'3", 5'6", 5'9", 6'0", 6'3", 6'6", 6'9", 7'0",

---
Indications of stock availability are for guidance only. Stock availability is subject to change at any time without notice. Availabilty will be confirmed at dispatch.