Windsor Synthetic Cub Saddle
Huge Selling Item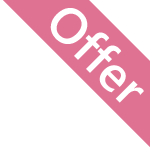 This Child's synthetic cub saddle is designed to help put the young rider in the correct position and help them feel confident in the saddle whilst being super light making it an excellent first saddle. It features a moulded handle at pommel for security, crupper D-ring, mono flap design with long girth straps below leg flap for close contact, stainless steel stirrup bars and Velcro pads underside for width adjustment.
Great Price
Low Maintenance
OFFER: OFFER PRICE !
Code:

204

---

Colours:

Black,

---

Sizes:

One Size (10"),

---
Indications of stock availability are for guidance only. Stock availability is subject to change at any time without notice. Availabilty will be confirmed at dispatch.