Global Herbs Rig Calm - 1kg Tub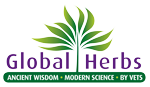 Calms geldings and stallions

RigCalm is a product designed to help support the management of excitable male horses. It works quickly and effectively and can be used in the long and short term. It is particularly useful for geldings that are showing too much interest in mares.
Use on:
Over-excitable geldings
Stallions not used for breeding which are kept with or competing with mares
Colts that have become difficult to manage
Code:

Z1037

---

Colours:

N/A,

---

Sizes:

1kg,

---
Indications of stock availability are for guidance only. Stock availability is subject to change at any time without notice. Availabilty will be confirmed at dispatch.