Global Herbs Thoroughbred Calmer-1kg Tub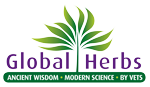 For fine boned horses

We have found that thoroughbreds respond better in the long term to this more simple mix of herbs without the magnesium that is in our SuperCalm. Thorougbred Calmer is a special blend that many owners have found to make all the difference to their horses whether used for a relaxed hack in the country or more competitive situations. Our formula SuperCalm may be ideal for most horses but try this product if you would like a specific approach for your own Thoroughbred.
No Magnesium
Soothing and Calming
Antioxidant type action
Use Thoroughbred Calmer with: SuperCalm Instant, FriskyMare, PreBioHerb, GlobalVite as required
Code:

Z1003

---

Colours:

N/A,

---

Sizes:

1kg,

---
Indications of stock availability are for guidance only. Stock availability is subject to change at any time without notice. Availabilty will be confirmed at dispatch.