Global Herbs SuperCalm Instant- 5 Sachet Pot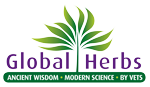 Don't Panic – Works in 1-3 hours

'Instant' is a convenient concentrated form of SuperCalm which works in 1-3 hours and lasts for over half a day. It is useful in any horse. Use for performance horses that lose nervous energy before exercise. It also helps to maintain stamina and support recovery after exercise and can also be used before travel or clipping, or even weaning stress in foals.
Just before you ride out or exercise
Just before you travel or load up
Clipping and shoeing
Just before calling the vet (let them know first)
During a ride or during exercise
Dissolved in warm water and given by syringe as a drench
Code:

Z1000

---

Colours:

N/A,

---

Sizes:

5 X Sachets,

---
Indications of stock availability are for guidance only. Stock availability is subject to change at any time without notice. Availabilty will be confirmed at dispatch.