Global Herbs Skratch Syrup -1 Litre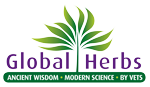 Gentle & Soothing

Skratch Syrup can be used as an introduction to our range of Skratch products. It is effective but a stronger product such as SkratchPlus or SuperSkratch may be needed at peak season. Skratch Syrup can be used in conjunction with other common midge avoidance practices and the use of sprays and other supplements. Other formulae useful for itching can be used together with Skratch Syrup: Black Salt, Cold pressed FlaxOil, Prebioherb. SuperCalm can be useful if there is agitation as stress itself can make itching worse.
Extra gentle action
Soothing support
Use any Skratch with: Itch Cream, SuperCalm, FlaxOil, Black Salt as required
Code:

Z995

---

Colours:

N/a,

---

Sizes:

1 Litre,

---
Indications of stock availability are for guidance only. Stock availability is subject to change at any time without notice. Availabilty will be confirmed at dispatch.