Global Herbs Restore Liquid-1 Litre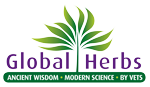 The Liver Tonic & The Detoxifier

1. Keep your horse looking and feeling phenomenal 2. Support efficient digestion A traditional supplement which helps maintain normal liver function and supports general condition and brightness. The backbone to many herbal regimes. Results can be seen in a few days. Horse's coats often change colour with this formula as their digestion improves and food is better utilised.
Helps to maintain general condition, growth and body weight in all horses
Maintains suppleness
For good appetite and efficient digestion
As a routine course every three months (or continuously)
In conjunction with all our other products as advised
Code:

Z986

---

Colours:

N/A,

---

Sizes:

1 Litre,

---
Indications of stock availability are for guidance only. Stock availability is subject to change at any time without notice. Availabilty will be confirmed at dispatch.