Global Herbs Seaweed -1.5kg Tub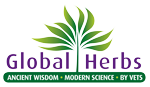 A good source of minerals

Feeding seaweed is a good way of providing trace minerals that are lacking in pasture forage and concentrates. Use with our SupaHoof formula for maintaining great feet. Horses that are not in hard work only need supplementation at maintenance levels.
Use with our SupaHOOF supplement for maintaining hoof condition.
Code:

Z990

---

Colours:

N/A,

---

Sizes:

1.5kg,

---
Indications of stock availability are for guidance only. Stock availability is subject to change at any time without notice. Availabilty will be confirmed at dispatch.