Global Herbs Footstamp Concentrated Wash-250 Ml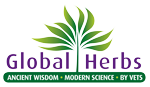 FootStamp

The wash for support for itchy feathering in heavy horses, FootStamp is a highly concentrated herbal skin wash. The diluted solution helps to discourage biting insects. It is plant based and safe but should not be used near the eyes. It can be used routinely to keep heavy horses comfortable and can be used in a wide variety of situations.
Great for heavy horses.
Deal effectively with itching in feathered legs.
Code:

961

---

Colours:

N/A,

---

Sizes:

250ml,

---
Indications of stock availability are for guidance only. Stock availability is subject to change at any time without notice. Availabilty will be confirmed at dispatch.