Global Herbs MoveFree Plus-500g Tub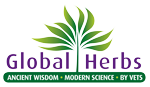 Maintaining lubrication naturally

The ultimate joint supplement. This amazing formula helps your horse to maintain the natural production of top quality joint fluid and tendon sheath fluid. It also helps to maintain normal comfort levels and flexibility. All horses need good quality joint fluid if their joints are to remain healthy, sound and flexible. We describe this feeding with MovefreePlus as being similar to changing the oil in your car. Without an oil change your car will seize up.
For full mobility in all equines
For joint support (e.g. hocks, navicular bones, fetlocks, coffins, knees, shoulders)
For serious competition or everyday hacking
Code:

Z972

---

Colours:

N/A,

---

Sizes:

500g,

---
Indications of stock availability are for guidance only. Stock availability is subject to change at any time without notice. Availabilty will be confirmed at dispatch.