Global Herbs MagCalm-1kg Tub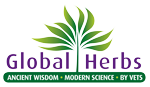 Real magnesium power that you can count on

MagCalm is a very effective mixture of highly digestible chelated (protein bound) magnesium and other minerals. Together these ingredients help to maintain healthy muscles and support calm behaviour in those horses that become overexcited in a wide variety of situations.
Code:

Z971

---

Colours:

N/A,

---

Sizes:

1kg,

---
Indications of stock availability are for guidance only. Stock availability is subject to change at any time without notice. Availabilty will be confirmed at dispatch.