Global Herbs IronAid Liquid-1 Litre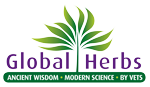 World class with a quick, safe action.
Iron-Aid is a highly effective formula designed for horses that need the best possible source of iron to maintain healthy levels of haemoglobin and red blood cells. Stable ferrous iron is taken from a natural product found in rocks in mountainous regions. This organic mineral is given stability and the resultant product is carefully standardised to provide an important new supplement.
Normal gums and eyes
Routine use
After viruses
Good performance
Energy
Code:

Z966

---

Colours:

N/A,

---

Sizes:

1 Litre,

---
Indications of stock availability are for guidance only. Stock availability is subject to change at any time without notice. Availabilty will be confirmed at dispatch.